Digital transformation is about rethinking the touch points your customers, processes and models. When you ask the question of how you need to optimise resources, create value, and improve efficiency –the imperative answer is digital transformation.
The Opportunity
We're living in a time of unprecedented change. Digital technologies are continuously disrupting the marketplace and forcing companies to rethink the way they operate.
This revolution is impacting all disciplines, industries, and economies. Long-standing organizations are being tested to their limits by digital-savvy competitors. These companies are changing customer expectations for products, services, and most importantly, experience.
Remaining competitive over the next decade will require much more than just the integration of new technology and staying one step ahead of digital disruption. Companies must learn how to strategically utilize this technology and continually innovate to improve their products, services, and efficiency, all in support of better customer experiences.
The Process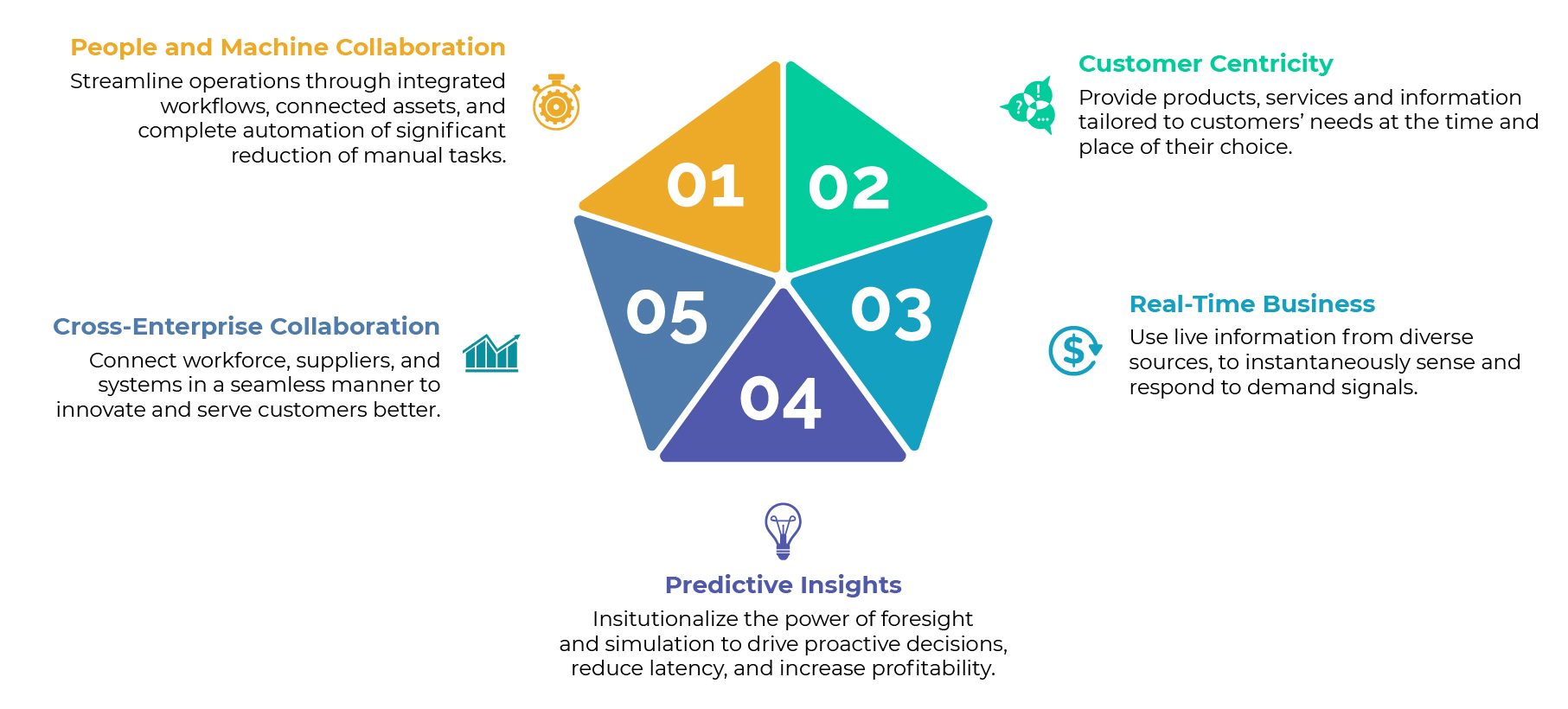 Success factors to Digital Transformation
Ken Muhia, BSK's CTO,  specifies four main factors that make Digital Transformation a success:
The Business Leader's Commitment
"A key component of success is having the brass of the companies champion the effort .When people in key roles (both the senior leaders of the organization and those in transformation-specific roles) are more involved in a digital transformation than they were in past change efforts, a transformation's success is more likely to be a success.
The Right Talent
Having the right people in the right place roles fosters strong internal capabilities among colleagues. Employees who translate and integrate new digital methods and processes into existing ways of working. Because they typically have experience on the business side and also understand the technical aspects and business potential of digital technologies, integrators are well equipped to connect the traditional and digital parts of the business.
Empowering People to Work in New Ways
Digital transformations require cultural and behavioral changes such as calculated risk taking, increased collaboration, and customer centricity, as our previous experience has shown. Companies with successful transformations are empowering employees to embrace these changes by reinforcing new behaviors and ways of working through formal mechanisms, long proved as an action that supports organizational change.
Frequent Communication via Digital Methods
As we have seen in traditional change efforts, clear communication is critical during a digital transformation. More specifically, one key to success is communicating a change story, which helps employees understand where the organization is headed, why it is changing, and why the changes are important. At organizations that follow this practice, a successful transformation is more than three times more likely. A second key is senior leaders fostering a sense of urgency for making the transformation's changes within their units, a practice where good communication is central.
Where We Come In
At BSK Global  Technology we leverage our deep knowledge and experience with technology insights that give you an edge to make your firm realise digital transformation. From strategy to enablement to cultural change, our multidisciplinary teams take a holistic view of how processes, platforms and behaviours across the front, middle and back offices need to evolve.
Case Studies
Digital transformation at the Kenya Bureau of Standards 
Our project at the Kenya Bureau of Standards (KEBS) works to digitise and automate and integrate its key processes.
 We are working to set up an integrated system for Quality Assurance, Inspection, Market Surveillance, Levy, and Standards. This will be achieved through an online tracking system and Standards Development Process workflow system.
Integrated Process Efficiency: It is realized that not all transformation elements result in a system, therefore it is expected that a business process re-engineering towards cross-function efficiency is implemented.
Customer Value: KEBS focus is on improving value to its customers, both internal and external, and especially the latter as a public enterprise. This is to be achieved by empowering the consumers with online self-service, digital complaints registration encompassing social media, improving the speed of serving customers and providing easy access to capacity building.
Improved Revenue: this digital transformation exercise is expected to result in increased revenue to the organization by blocking leakages and inefficiencies of collection, moving more towards real-time revenue realization and opening up new areas of monetization (and by innovation).
Digitized Enterprise: by the end of this automation exercise, KEBS should be fully transformed into a fully digitized organization, which shall become a platform for future innovations and increased value to the public and wider economic ecosystems globally.
Integration with Existing Systems
The proposed system will be integrated with KEBS existing systems and external parties such as Sage 300, Laboratories Management Information System, KEBS Webstore, PVOC Inspection agents/Partners contracted by KEBS, Kenya Revenue Authority, Registrar of Companies and KENTRADE- Kenya National Electronic Single Window (KNESWS). The system will enable clients to access services and information, make payments, track the processing of their requests and submit complaints through a live online system.